Pin Panels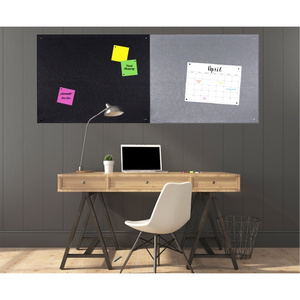 These modern, frameless, easy to use Pin Panels look great and are simple to install.
Available as seperate panels to use individually or cover your wall to the size you require.
Black and Grey Colour
Pin panels feature a beveled edge
*Please note colours shown might not be exactly accurate
*They come complete with wall fixing screws and coloured screw caps
SOUND ABSORPTION QUALITIES
These Pin Panel products have an NRC Rating of 1.0.
Sizes
Standard sizes listed below are available for immediate dispatch.
600mm x 600mm
600mm x 900mm
900mm x 1200mm